The University of Baguio educates individuals to be empowered professionals in a global community. The School of Dentistry is committed to providing excellent dental education to produce competitive and socially responsible dentists.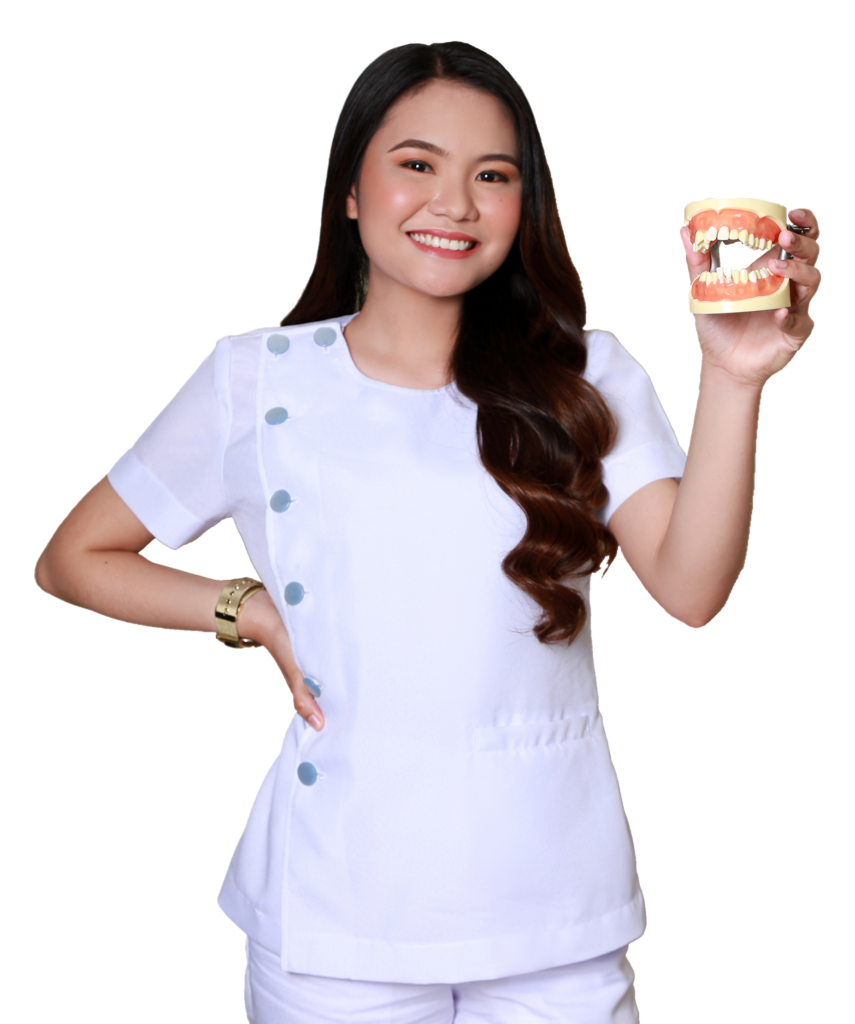 Practices a relentless pursuit of scientific knowledge
Performs appropriate dental services with high standards guided by the Code of Professional Ethics
Sustains an attitude reflective of efficiency and professionalism
Conducts relevant researches that promote oral health
Advocates oral health through community education and outreach programs
Devotes career to the advancement of total wellness.
BSARCH – Planning and Development
BSCE – Structural Design Services
BSECE – capacity building in automation
BSESE – capacity building in Sanitation
BET-Mecha – capacity building in metal works
Partner Industries:
SMART-SWEEP
TI Philippines, Inc.
Baguio-Based Construction Firms
The University of Baguio School of Dentistry (UBSD), situated in the City of Pines, is one of the leading Schools of Dentistry in the country today. It offers the students a conducive learning environment and a quality education that is based on the vision/mission of the institution that prepares them into the future to become globally competitive and be a reputable member of the dental profession, as well as a socially responsible individual in the community.
Pursuing higher education is one of the most exciting times in a person's life, but it can also be intimidating. This involves independence, change, decisions, and growth experiences. Make the most of your life in school by striving hard, enjoying your achievement, and attaining balance. We hope that this short story of our logo will let you understand, inspire and strengthen your conviction in pursuing your chosen field here at UB School of Dentistry.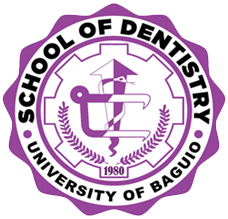 ROD OF ASCLEPIUS –Asclepius, son of Apollo is known as one of the Greek mythology demi-god, who is known for his healing abilities and is represented by a rod that is widely used in the medical field
DAHONGPALAY SNAKE – an indigenous snake from the country that intertwines the rod represents rejuvenation due to its ability to shred its skin
"DA for Dentistry" – it is a Baybayin symbol of our own Filipino ancient inscription of the alphabet D
Laurel Branch and Leaves - represents the success, honor and eternal glory of a student in finishing the rigors of studying dentistry
1980 – it was the year when the UB College of Dentistry was established under the presidency of Mr. Reynaldo A. Bautista
8 Pillars – lived experiences that will balance the dentistry student's life while studying in a fun learning environment in the University of Baguio;
Sense of belonging
Family oriented cultute
Adaptability
Volunteerism
Interactive classroom/clinicalsetting
Caring administrative staff
Personal and Social freedom
Positive academic approach
Circle - is the Greek letter Ο (omicron) represents "odont" meaning tooth
Outermost Scallop Edges – is a symbol of the start and end of the journey of a student through the dental experiences of ups and downs that will eventually lead to his/her personal transformation - is the Greek letter Ο (omicron) represents "odont" meaning tooth
Lilac - the official colour which is the representation of Dentistry and its meaning is putting the needs of others before their own