We develop students through a focused curriculum that encompasses comprehensive research and practice. Students are trained using a model that emphasizes intensive experiences in clinical simulations and laboratory techniques required to develop the skills needed for competent patient care.
Licensure Examination for Dentists
No.1
May 2009
December 2008
Nationwide
100% Passing Rate
June 2012
December 2011
June 2011
December 2010
December 2009
June 2009
December 2008
The Doctor of Dental Medicine program aims to produce graduates adept in the prevention, diagnosis, identification, and management of the individual and community's oral needs and diseases.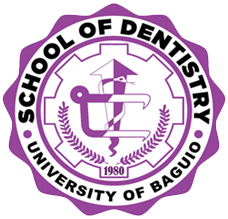 A professional degree program that trains students to become licensed dentists. The program covers various areas such as oral anatomy, dental radiography, oral pathology, restorative dentistry, and oral surgery. Students gain practical experience through clinical rotations in a variety of dental settings, such as private practices, community clinics, and hospitals.
A graduate degree program designed for licensed dentists who wish to pursue careers in dental education. The program provides students with advanced knowledge and skills in dental education theory and practice. It covers various areas such as curriculum development, instructional design, assessment, and research methods.
SOD
News
Updates
Contents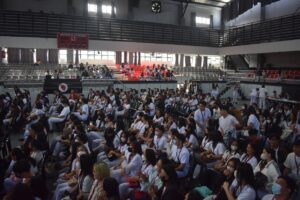 General Assembly and Orientation The General Assembly and Orientation is annually held in the University of Baguio School of Dentistry to gather Dentistry students for
Read More »
Research is a valuable tool in the actualization of the University of Baguio's vision "in pursuit of perfection".
We focus on advancing dental and oral health through research, education, and practice to benefit our community and the world. As a leading dental institution, UB School of Dentistry is dedicated to providing top-notch education to foster competitive and sustainable practices and advocacies for the dental profession.
Campus Life at UB is a life of engagement and active involvement outside the four corners of the classroom. UB is committed to contributing to the fun and learning of its students.
Campus Life is here for you; our most basic task is helping students get the most out of their experiences at the university. With Campus Life you can find your own niche on campus We believe in tapping into the professional potentials of our students through experiential moments of intellectual challenges and skills enhancement with an opportunity for autonomous discovery. Our faculty members combine classroom lectures, hands-on training, and guided practice to help build our future dental and oral health leaders.
We have a network of dentists and oral health professionals around the world. Our licensed alumni-dentists are members of the Philippine Dental Association and receive certifications and licenses here and abroad. They are invested in professional, socio-civic, and medical pursuits, continuing UB-SOD's vision to perpetuate holistic health, starting with oral and dental health.