We develop students through a focused curriculum that encompasses comprehensive research and practice. Students are trained using a model that emphasizes intensive experiences in clinical simulations and laboratory techniques required to develop the skills needed for competent patient care.
The University of Baguio educates individuals to be empowered professionals in a global community. The School of Dentistry is committed to providing excellent dental education to produce competitive and socially responsible dentists.

We provide a conducive and responsive learning environment which aims to produce an epitome of a dental professional.
Practices a relentless pursuit of scientific knowledge
Performs appropriate dental services with high standards guided by the Code of Professional Ethics
Sustains an attitude reflective of efficiency and professionalism
Conducts relevant researches that promote oral health
Advocates oral health through community education and outreach programs
Devotes career to the advancement of total wellness.
The Doctor of Dental Medicine program aims to produce graduates adept in the prevention, diagnosis, identification, and management of the individual and community's oral needs and diseases.

Doctor of Dental Medicine (DMD)
The DMD program produces graduates who will become the next leaders in the Philippines' oral and dental health frontier and the world.
Our students are scientifically knowledgeable, technically capable, and socially sensitive in maintaining and caring for oral health.
The Doctor of Dental Medicine Program graduates can pursue a general dental practice after passing the Dentist Licensure Examination given by the Philippine Regulation Commission and other licenses and certifications issued by organizations and other countries for a more focused wider access and opportunity for practice.
Board Examination Performance
(Licensure Examination for Dentists)
No.1
May 2009
December 2008
Nationwide
100% Passing Rate
June 2012
December 2011
June 2011
December 2010
December 2009
June 2009
December 2008
Research is a valuable tool in the actualization of the University of Baguio's vision "in pursuit of perfection".
Our thrust in research encompasses the development, application, and relevance of dental and oral health knowledge, existing technologies and practices, and the practice of such for the betterment and improvement of our community and the world. 
By being part of a premier institution for dental studies in the country, the UB School of Dentistry is committed to providing excellent dental education geared towards developing competitive, innovative, and sustainable practices, strategies, and advocacies for the prosperity of the dental profession.
Campus Life at UB is a life of engagement and active involvement outside the four corners of the classroom. UB is committed to contributing to the fun and learning of its students.
Campus Life is here for you; our most basic task is helping students get the most out of their experiences at the university. With Campus Life you can find your own niche on campus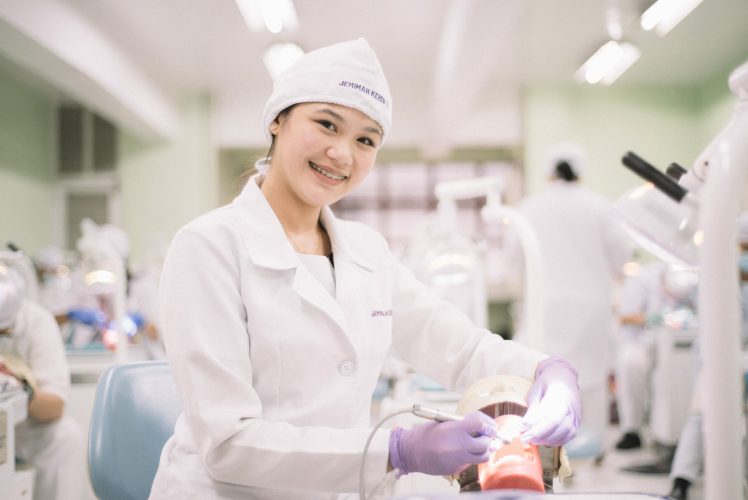 We have a network of dentists and oral health professionals around the world. Our licensed alumni-dentists are members of the Philippine Dental Association and receive certifications and licenses here and abroad. They are invested in professional, socio-civic, and medical pursuits, continuing UB-SOD's vision to perpetuate holistic health, starting with oral and dental health.
We believe in tapping into the professional potentials of our students through experiential moments of intellectual challenges and skills enhancement with an opportunity for autonomous discovery. Our faculty members combine classroom lectures, hands-on training, and guided practice to help build our future dental and oral health leaders.
Ian Steve C. Bandaay, DMD, MM-HSM

Joseph M. Acosta, DMD, MDE

Ma. Lourdes E. Cantor, DMD, MAEd, EdD, MDE

Nerissia M. Chinjen, MD, MIH

Joy Lane N. Cuntig, DMD, MDE

Shylee S. Dumangeng, DMD, MDE

Antonio V. Jr. Fernandez, DMD, MDE

Jaquelyn E. Herrera, DMD

Irish G. Mascareñas, DMD, MDE

Baden V. Orduña, DMD, MACT

Edgar Allan S. Pangisban, DMD

Stephanie Charleine U. Saxton, DMD, MDE

Juan F. Jr. Sudcalen, DMD

Ruthgar B. Tecson, DMD, DT, MSD

Regiefel M. Testado, DMD, MDE

Jamaica A. Utsig, DMD, MDE

Jerico G. Villareal, DMD, MSD
UB celebrates another successful batch of graduates
Read More »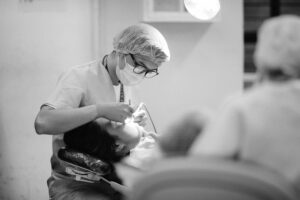 As a premier academic institution in the City of Pines, the University of Baguio welcomes the School of Dentistry!
Read More »